Aurore offers basketmaking workshops to individuals and small groups from the croft. The courses are aimed at complete beginners and all tools, materials and equipment are provided.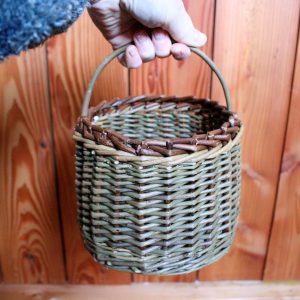 Day Workshop (1-2 people)
Learn to make a small round basket at our croft. This course is at Aurore's workshop on our croft and from 9.30am to 5pm. As well as making a small round basket, you'll learn about preparing materials, basketmaking tools and techniques.
Price is £120 for one person and £200 for two friends. Lunch and tea/coffee is included.
Please note that our croft is quite steep and it's a 200m walk up to the workshop, with no disabled access. If this is a problem please get in touch and we can look at alternatives.
Weekend Workshop (up to 3 people)
Come and stay for the weekend and delve a little deeper into basketmaking! This is a 2 day course with two nights accommodation included in the nearby Borgie log cabin, where the workshop will also take place. You'll learn about preparing and soaking the willow, tools, methods and make a round basket. Having two days will give more time to practice and develop skills and flexibility in the style of basket.
We'll provide lunch and tea/coffee for the two days and the cabin has a small kitchen for you to cook the rest of the time. The bedroom is shared with 4 bunk beds. More details on the log cabin here. Overnight accommodation is for Friday & Saturday nights. If you need to stay Sunday night too it is an extra £80 (total, not pp).
If you would like, we can have a tour of our croft showing the willow growing beds and the workshop. The days will generally be from 9.30am to 5pm.
Price for the weekend is £220pp. Minimum 2 people, max 3.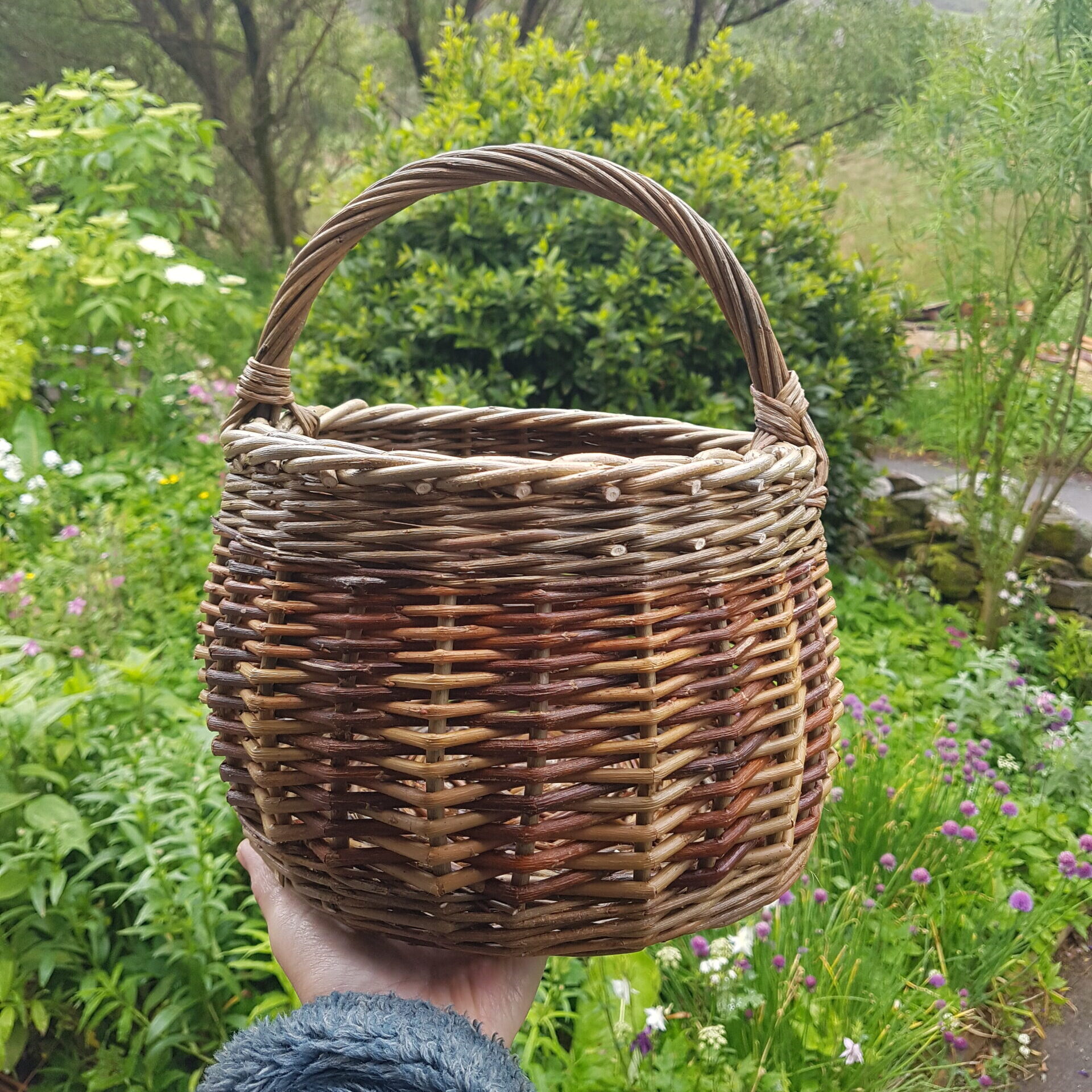 Dates and Booking
If you'd like to enquire about a workshop then please complete the form below and Aurore will get back to you. We are fairly flexible with dates for workshops, though the weekend workshop depends on the availability of the cabin.
If you'd like to enquire about a different course not listed then please get in touch.
Enquiry Form